Are you tossing and turning every night? Do you often wake up with pain in your lower back, shoulders and neck?
There are many reasons why people have difficulty falling asleep. Aside from stress, caffeine and alcohol, one of the most overlooked reasons is the bed. It may still look good but your bed may no longer be giving you the right support and level of comfort you need to consistently get a good night's sleep.
Studies have shown that sleeping on an uncomfortable bed can result in losing up to one hour's worth of sleep. One hour can make a huge difference on whether you wake up alert and energized or weak and deprived.
Should You Buy A New Mattress?
Let's answer that question with another question: "How much do you value your health?"
Lack of sleep can open up a list of health problems:
High blood pressure
Irregular heart beat
Cardiovascular problems
Type 2 Diabetes
Obesity
Dementia
Lack of focus
Depression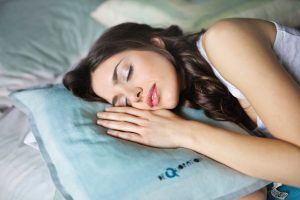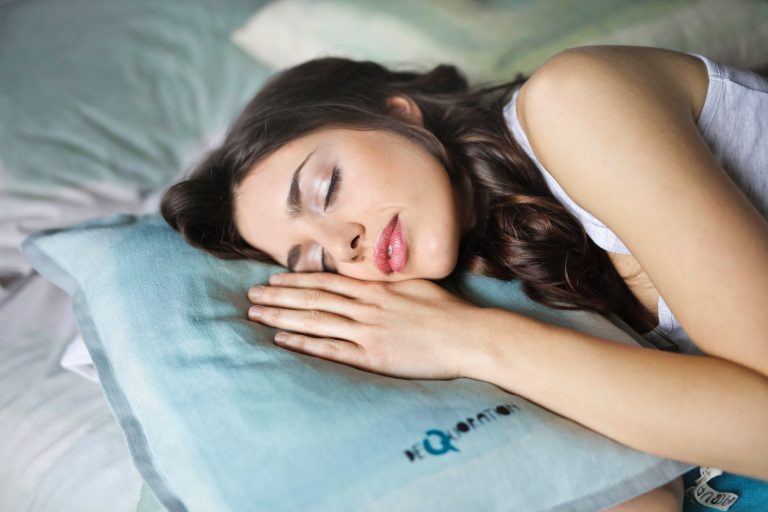 Of course as we mentioned, lack of sleep may be caused by other factors. But if you want to address the problem directly and find a solution, the correct approach is to check all the boxes.
Your mattress is one of the boxes and it could be time to check it.
How Do You Know That It's Time To Buy A New Mattress?
Do you remember the first time you slept on your mattress? It must have felt like sleeping at a Four Seasons hotel! You must have slept like a baby. Wouldn't you want to rekindle those feelings?
As they say, all good things must come to an end. Nothing lasts forever and that includes your mattress. It goes through wear and tear from everyday use. Changes in your lifestyle and body weight can slowly erode the quality of your mattress.
And just like past relationships, it's hard to say goodbye to your mattress. The memories, adventures… the stories it could tell if the bed could talk! However it may be time to look past that and focus on moving forward with a new mattress.
If you to know for sure that it's time to buy a new mattress here's a checklist of questions that you need to answer:
Is your mattress more than seven years old?
Did you get a good night's sleep in another bed?
Can you see visible signs of wear and tear on your bed?
Do you feel some imbalances on the surface of the bed when you are lying on it?
Can you say with confidence that you slept better one year ago?
If the answer to these five questions is a "Yes", then it is time for you to buy a new mattress.
Shopping For Your New Mattress
Shopping for your new mattress may not be as easy as you think. If your bed is more than seven years old, there would be more types and brands to choose from.
When you go to a retailer, every salesperson worth his/her salt will tell you their mattress is the best in the market; that it is the perfect one for you.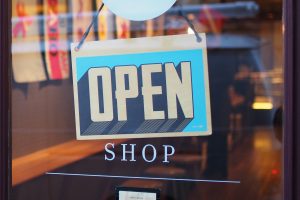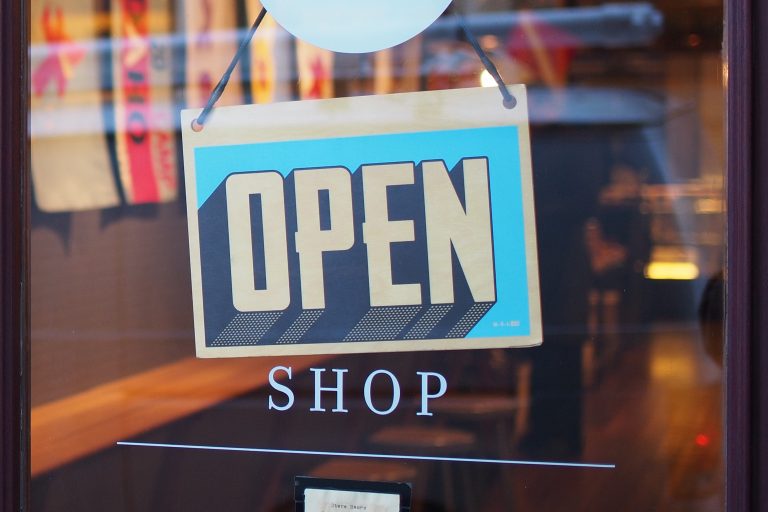 Three things you should always keep in mind: One, hyperbole is part of the salesperson's job. They are paid to promote their brand so they can make a sale. Two, there is no such thing as a perfect bed. And three, your objective is to find the best bed for you.
So how do you find the best bed for you?
By reading our booklet, you're already on the right track!
We'll give you tips and recommendations on how to select the best bed for you and how to work with salespeople so you can find brands and types to choose from.
The most important thing is to be patient. It will take time and considerable testing to find the bed that best fits your sleeping habits and lifestyle. If you are not sure of what you've gone through today… well, tomorrow is another day!
What To Look For In A New Mattress
The general rule when it comes to shopping also applies to finding your new mattress. You must know ahead of time what you would want in a brand new mattress. Having an idea of what to look for will save you time and sleepless nights.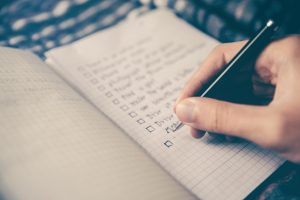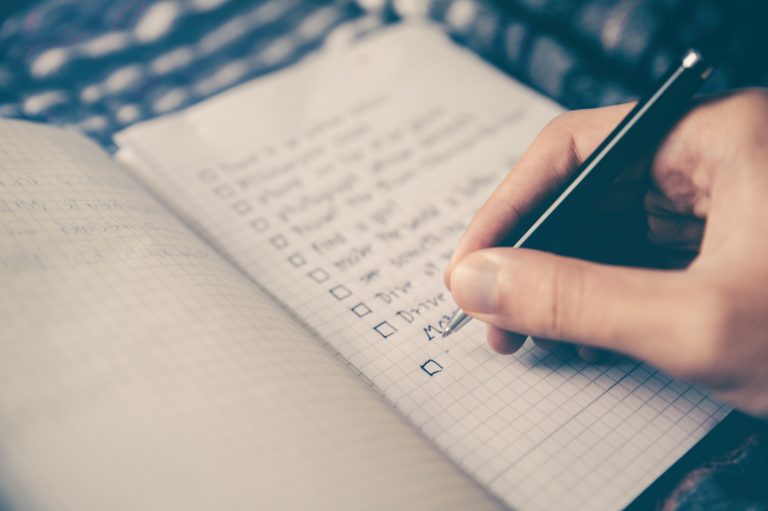 Here are seven points to consider when shopping for a new mattress:
Type
Do you want a softer mattress or one that is more firm and offers more support?
Size
If you share the mattress, you should get one that is large enough that you won't disturb your partner. Ideally you should be able to lie down side-by-side with your hands behind your head and elbows out without touching your partner. The bed should also be at least 10-15cm longer than the tallest partner.
Price
As the saying goes, "Price is not indicative of quality". You could buy the most expensive bed with all the bells and whistles and still not get quality sleep. You could buy the cheapest bed but get no value whatsoever from it. Choose the bed that offers you the most comfort and fits your budget.
Dimensions
Even the beds are of the same types, their dimensions may differ. Check the figure below on the differences in full bed dimensions for beds coming from Europe:
Name: Imperial Size: Metric Size:
Small Single 2'6″ x 6'3″ 75cm x 190cm
Single 3′ x 6'3″ 90cm x 190cm
Small Double 4′ x 6'3″ 120cm x 190cm
Double 4'6″ x 6'3″ 135cm x 190cm
King 5′ x 6'6″ 150cm x 200cm
Super King 6′ x 6'5″ 180cm x 200xm
Include the Base
You may want to consider buying the base that comes with the mattress of your choosing. Both are designed for use together and buying a different base may lead to discomfort with the mattress.
Delivery and Installation
Once you've made your selection, inform the retailer of where the bed will be set up in your home. Take note of how the delivery team will have to access the location. Let them know of potential tight spots or if the bed will have to be delivered to a higher floor.
Customer Service
If you can't decide among a selection of beds, find out which retailer offers added value. Is there a warranty? If so, how long and what does it cover? Research on customer feedback from its website and online or ecommerce sites. Will they help you dispose of your old bed? Try to get as much information as you can on added services and packages from the retailer.
5 Tips On How To Buy The Best Bed For You
When you've finally decided to buy a new mattress, prepare to open up your wallet wider than necessary if you have to. You spend a third of your day on the bed. Buying the right one will assure you of restful nights and better health.
As we mentioned in the previous section, you should prepare a budget for the new mattress. However if you've narrowed down your choices among a few brands, it may put you in a "penny wise, pound foolish" situation.
If the differences in quality and value are great but it will require you to spend just a little bit more, consider going for it. Sometimes buyers hesitate to pull the trigger thinking saving a few bucks will be worth skimping on quality.
Since you don't buy a bed every month, go for the best one your money can afford.
Once you've adopted that frame of mind, here are 5 tips on how to buy the best bed for you:
1. Test It
Would you buy a car without testing it? A bed may not be as expensive as a car but like driving, sleeping is a big part of your life. Test different types of bed extensively until you find one that suits your needs.
2. Bring Your Partner
If you are sharing your bed, bring your partner when you shop. He/she should have a say in it as well. Having a good bed to sleep on will help strengthen relationships.
3. Set Aside a Schedule for Shopping
Take your time when you shop for a bed. Don't look around when you're tired or rushing. Otherwise you'll be prone to make bad decisions.
4. Open Your Mind
So your research shows that Memory Foam could be the best material for you. Theory is one thing, an actual test is another. Retailers will show you different types of mattresses to choose from. Keep an open mind. The actual results may surprise you.
5. Personalize It
Comfort and support are a personal matter. Your body type, weight, lifestyle and sleeping habits are contributing factors to your preferred level of comfort and support. Make your selection based on what is comfortable for you and your partner.
Finally before finalizing your decision check if the bed has the logo of the NBF or National Bed Federation. The NBF logo is basically a seal of quality assurance. The organization is tasked to ensure that manufacturer-members' beds pass regulations for flammability, health, hygiene and trade descriptions.
Thinking About Buying Online? Here Are 9 Tips
Digital technology and the Internet have made it easier to shop for beds with the proliferation of ecommerce sites. Now you can just click unto an ecommerce site and choose your bed from the comfort of your office chair.
However convenience has its price. The biggest detriment of shopping online is that you cannot ascertain the quality of the product and service of the retailer. If you're not careful, you may end up a victim of an online scammer.
Here are 9 helpful tips on how to shop for your bed online:
1. Shop only at reputable ecommerce sites. Visit www.shopsafe.co.ok to find out if the online retailer you are considering is legitimate and safe to transact with.
2. Make sure the website presents complete information on contact details.
3. Find out if the website is affiliated with the NBF.
4. Go through as many product reviews as you can.
5. Verify return policies and conditions.
6. Find out if the merchandise is covered by a warranty.
7. If possible, determine where the mattress is made.
8. Verify if the website is safe to enter details. To be certain make sure the URL starts with "https" not "http". The "s" means the site has Secure Socket Layer certificates which protect data from being intercepted during transmission.
9. Be aware of your consumer rights when buying online. Visit www.which.co.uk to learn how to protect yourself from fraudulent online retailers.
To be sure of your purchase, take note of the brand and model you are considering then visit a store that offers the same item. Test it to find out if it is the right one for you.
If the cost savings is negligible, it may be worthwhile buying the same bed from a brick-and-mortar retailer. At the very least, you are already assured of the quality and condition of the merchandise.
Different Types Of Mattresses Available In The Market
They may look the same but mattresses have different construction and made of materials that determine its level of comfort and support.
Here is a guide on the different options available when shopping for a mattress:
Ticking
This is the cover of the mattress. You want ticking that is durable; it must not be easily susceptible to tears. The best quality ticking are either woven using high quality viscose material. Polyester material is cheaper and often printed but it may not be durable. You can also find budget ticking made of bonded or stitch bond fabrics.
There are also specialized ticking. These include materials that may either:
Keep away dust mites
Anti-bacterial propertie
Anti-static properties
Good air flow
Resistant to water
Good level of absorption
Offer a degree of fire protection
Manufacturers have also developed high tech ticking materials with thermal regulating properties. This works like athletic performance dry fit apparel which helps pass perspiration through the material and allow for fast rates of evaporation.
Quilting or Tufting
Quilting is highly decorative and gives mattresses a smoother, flatter surface. On the other hand, tufting works to prevent loose fillings from falling out.
Basically tufting are tapes that pass right through the mattress at set intervals. These are secured on each side by either tags or washers.
Traditional pocket spring mattresses are hand-stitched which makes the mattress more durable and retain its shape longer.
Mattresses With Spring Interior
When it comes to construction, you have two options: with springs or without springs.
Spring interiors are mattresses where springs provide the core support. Comfort and support can be adjusted by changing the spring construction, wire thickness, number of coils and height of springs used.
If you want more support in the hips and shoulder area, the springs can be focused on the middle of the mattress. Equal distribution on springs will give the mattress different tensions on its sides. Some brands have a feature which allows the user to adjust the tension on the mattress.
You can choose among 3 types of mattresses with spring interiors:
1. Open Spring
Also known as the Bonnell Spring
The springs in this model are set up in rows with a spiral helical wire that connects each one of the springs. It also has an outer rod the works to fortify its exterior.
Usually made of 325 coils in a 5ft/150cm size. However some mattresses may carry more coils.
Available in a variety of tensions beginning wire gauge of 12.5 which is stable.
Open Spring prices are quite affordable although there are medium range pricing models that are available.
2. Continuous Spring
This uses a wire that is singular in length and manufactured into springs that go along the top and bottom areas of the bed that are linked in a vertical position.
Softer gauge of wires and coils are smaller than those used for Open Coil which results in more springs and greater responsive feel.
Mid-market price range.
3. Pocket Spring
More slight but more soft springs that work independently of each other.
Conforms to your body's natural contours.
Eliminates roll together.
Spring counts range from 600 to 2,500 although some models go up to 3,000 to 4,000.
Higher quality pocket spring is encased in calico pockets, hand nested using a honeycomb pattern and centre tied with a linen cord.
More affordable models use fibretex or stitch bond fabrics and glued together in linear rows.
Pocket spring is used to make higher quality mattresses and is expensive.
Extra low profile mini spring, with a height of 3cm is available and can provide a comfortable layer with good support.
Interior spring mattresses also have a variety of fillings to choose from. The filling you select will affect its durability, comfort, support, flexibility, absorption ability, moisture and of course, its price.
Affordable mattresses use compact fillings while in more expensive models, layers of loose fillings are used in greater volumes.
Here is a list of the different types of fillings and how they work for your mattress:
Cotton Softer feel – Good moisture absorption qualities and breathability;
Wool – Organically resilient, luxurious feel, natural fire retardant properties and breathable;
Foam Sample materials include memory foam, latex and polyurethane – Used for better cushioning;
Polyester Great recovery properties;
Hair – Highly resilient;
Coir fibre pads Coconut fibre material is used – great for insulation and for preventing spring from being felt or penetrating;
Other material options include compressed wool or synthetic pads, silk, cashmere and other natural fibres Used to improve insulation and to give a more luxurious feel.
Non-Spring Mattresses
If you prefer non-spring mattresses, you may wish to test mattresses such as gel, foam, futons and floatation.
Foam
Foam mattresses adjust the level of comfort and stability by changing the densities of the foam. This type of non-spring mattress works well with bases that are slatted and beds with adjustment features.
There are three types of foam:
Latex
Produced from the sap of the rubber tree
Good resiliency, durable and can eliminate microbial bacteria
Maintains shape well
Great point elasticity for better support
Memory Foam
Conforms to individual shape and pressure
Can relieve pressure on the body
Variety of options in densities and qualities
Polyurethane
Synthetic, petroleum based foam
Price influenced by density and quality of material
Very versatile and popular
Gel
Relatively new but growing in popularity
Can be combined with other materials such as foam
Features include cooling thermo regulating properties
Breathable relieves pressure and provides good body support
Floatation Beds
Uses water to determine level of support
Variable level of motion
Great for allergy sufferers
Pressure-free support
Some brands have variable temperature heaters to keep bed warm and cozy
Futons
Made from cotton or fibre wadding
Conforms to the shape of the body
In Japan, futons are used on the floor with a mat underneath
In the United Kingdom, futons are sold as budget sofas they have slatted convertible frames.
What About Your Bed Base?
Many manufacturers design mattresses to come with its bed base. This is to ensure the user can maximize comfort and support. Among the choices of bed bases are divans, bedsteads, adjustable beds and bunk beds.
Divans
These are basically a box that has been upholstered and includes castors to improve mobility. You could also buy divans mounted on legs in order to have some space underneath.
There are three types of divan bed base to consider:
Sprung Edge
Most luxurious type; has an open coil feature that is sometimes referred to ans a pocket spring unit. This is mounted on a frame and is a good shock absorber. The frame also improves its durability.
Solid Top
This type of divan has an inflexible top panel manufactured from hardboard. Usually beds with this base are cheaper but more firm compared to spring bases.
Firm Edge
Firm Edge has a limited, reduced quantity of large, durable springs within an inflexible frame with wood material for its sides.
If your place is a compact, a divan would be for you. Some models are made with drawers, built-in storage or ottomans. The availability of storage will not affect your comfort but it will cost more.
Slatted Bases
This type of bed base is paired with bedsteads. You can choose between more rigid or flexible slats which are made using soft woods that are laminated and mounted on frame to give it a feeling of springiness.
The distance between slats found on cheaper but more rigid slats is wider that flexible models. Ideally the space should not be more than 9 to 10cm. Keep in mind that more distance between spaces, the greater the degree of wear and tear.
Bedsteads
You can choose bedsteads from the classics to those with a more modern look to them. Models can be selected in a variety of material that range from wood to metal to plastics or a combination of these materials.
Most likely, aesthetics will influence your choice. However always keep mattress support in mind. You could choose between inflexible or flexible slats. Manufacturers can also place inside a bed base that is fully sprung.
Before making a decision, test the mattress using the base designated for your bedstead. Some are manufactured from other countries or antique so they might not compatible.
Adjustable Bases
This type has become more popular as bedrooms become multifunctional. No longer just for sleeping, beds are used to have breakfast, watch TV and as a "small office" with their mobile devices.
Today's models offer different levels of comfort to accommodate medical maladies. You can set your sleeping position on an inclined angle and options are available to make climbing in and out of your bed easier.
You can choose from traditional divan-like designs, contemporary or high tech with built-in massage units.
Options include single bases or double bases that have adjustable halves. Some beds either have laminated slats that are flexible or upholstered areas. There are also models that have five to six individually adjusted sections: legs, neck, upper body, head and feet.
You can even find models where it is designed to move backward when the head comes up so you can connect with your table that is located on the bedside.
It is advisable to purchase the mattress and adjustable base together for maximum comfort, support and durability. Also, it is advisable to check with 100% certainty that electronic parts are covered by a separate guarantee and can run with UK systems.
Bunk Beds
These are good space saving options and are popular with parents and their children.
Headboards
Headboards continue to become popular and can be used the centrepiece in your bedroom. Manufacturers design headboards as complement with a divan base.
It is advisable to do some research before deciding on a headboard because it can dominate the design aspect of your bedroom. Find out what kind of fabric you prefer. Look into designs that tickle your fancy.
The type of material you choose can affect your level of comfort. Headboards that have been upholstered will be more comfortable compared to the harder wooden headboards.
Let's Talk About Your Pillows
Buying a good mattress will help you get a good night's sleep. However if you still struggle to get quality sleep even with the new mattress, your pillow may be the culprit. If you've been waking up with pain in your neck, shoulders and lower back, it may be time to buy new pillows as well.
There are different types of pillows in the market:
Memory Foam
Latex
Goose down
Duck down
Feather
Fibre-filled
Microbead
Buckwheat
Just like choosing your bed, find a pillow that best suits your sleeping habits. How you sleep will determine the type of pillow you should buy:
1. Back sleeper
Choose a medium firm pillow that will keep your head aligned with your neck. Memory foam is a good choice as it conforms to the shape of your head and neck. For those who prefer softer pillows, Goose down would be an option.
2. Stomach sleeper
Buy a soft pillow to place underneath your hips and another on your head to keep your lower back aligned with your neck. Add a third one which you can place under your feet. Polyester or Latex would work well for stomach sleepers.
3. Side sleeper
Body pillows would be a good choice. Another option would be to buy 2 medium firm pillows.
One should be placed between your knees to reduce compression on the back. The second pillow should be firm enough to keep your head aligned with your neck. Memory foam and latex are good choices.
It is a good idea to change your pillows every few years. Finally, clean your pillows and its covers every 1-2 weeks. Your pillow can be used as a breeding ground for dust mites that regularly produce allergens from dead skin.
Overlays and Toppers
These add extra layers of cushioning and are used to improve the feel and comfort of your mattress. Overlays and toppers are non-sprung and are available in a variety of materials: polyester, latex, visco-elastic foam and feathers.
Even though overlays and toppers improve the level of comfort, they are not options for your broken down bed. If your bed has to be replaced, you have to be prepared to buy a new one.
You can find mattresses that come with a topper. These are models that do not require turning.
How To Take Care Of Your Bed Or Mattress
As we mentioned, even the best of beds or mattresses are subject to wear and tear. After all, you spend a good part of your life on it.
However, you can extend the life of your bed or mattress by following our simple tips:
1. Do not bend your mattress because it may damage the spring unit and void the guarantee.
2. Allow the mattress to breath; make sure the room is well-ventilated with good inflow of natural air.
3. Turn your mattress regularly to reduce imbalances and minimize impression marks.
Keep in mind, body impressions are normal. Mattresses are designed to conform to the shape of your body.
Lastly, if first night expectations fall short, give it some time. It might take a few weeks to get comfortable with your new mattress.
Answers To Frequently Asked Questions
1. What bed should I buy if I have a chronic back pain?
Answer: People used to think that a sturdy bed would be beneficial for people who experience lower back pain. However, that is no longer the case and using a bed that is too hard for comfort may even make your condition worse.
If you have a bad back, comfort and stability should always be your priorities. Memory foam mattresses are on the high side but can greatly alleviate lower back pain because it will conform to the size and shape of your body.
You should consider changing your sleeping position. Stomach sleepers are susceptible to lower back pain. Lastly, buy pillows which can align your head and neck.
2. What sort of bed should asthma sufferers get?
Regardless of what bed you buy, over time, your mattress will become a source of allergens. Dust mites love to nestle in mattresses because it provides a steady supply of dead skin. Once they excrete the dead skin, the end result is allergens.
The best way to reduce asthma attacks is to clean your mattresses, pillows and bed sheets. To remove dust mites, you'll have to steam clean the mattress then have it vacuumed once dry.
3. Do foam mattresses get hot?
Foam is a good insulator. The higher the density the greater the probability of the material retaining heat. Manufacturers are trying to come up with ways to reduce the level of heat retention.
Some are trying to alter the cellular composition of the foam material to improve breathability. There are beds that have specially designed ventilation layers while others have special springs to enhance air circulation.
Manufacturers are also trying to apply dry-tech innovation which keeps the user dry during physical activity by allowing moisture to evaporate rapidly.
4. Why are similar mattresses often widely different in price?
If the variance in pricing is great then that only means the mattresses may have subtle differences.
There are a number of factors that can influence pricing:
" Durability, thickness and quality of materials used;
" The product's brand name may carry a premium;
" One product could have been imported and includes shipping and taxes as pricing points.
That is why it is important to take your time when shopping for your bed. The advantages of buying one bed over another might be hard to find.
5. How much should I budget for a comfortable mattress?
How much do you value sleep? Buying a cheap bed might save you a few dollars but end up paying for it by having more sleepless nights.
The first thing you have to do is come up with a budget. Bed prices range from under GBP100 to quite a few thousands. Once you've done research and tested a number of beds, choose the model that you found most comfortable. Check if the price will fit your budget.
If not, figure out if there is any way you can stretch the budget a bit more. You can try to negotiate the price with the retailer or ask for a discount. Another option is to find out if you can get the same model at a lower price online.
The bottom-line is a bed is an investment on your health and wellness. You may end up spending more but you may come away better and healthier because of it.
6. What will happen to my old mattress?
There are retailers who are willing to help you dispose your old mattress. After delivering your new mattress, they will take your old one and have it recycled. If some of its parts are salvageable, the retailer could repurpose them for other models.
Why not donate your old bed to a shelter for the homeless? Another idea is to sell it a bargain basement prices. You may earn enough to buy a new set of pillows to go with your new mattress!
7. Should I choose quilted or tufted?
A quilted style is generally preferred by majority who look for a good mattress. However, tufts that are well made are protected by wool or felt pompoms. If you are style sensitive and are willing to spend a bit more, go for the tufted variety.
8. Will I feel the difference between inflexible and flexible slats?
Yes, you will feel the difference between rigid and flexible slats. Rigid slats are much more firm. However, it will affect its durability because rigid slats are inflexible and opposes the mattress.
On the other hand, sprung or flexible slats move with the mattress making it more durable and comfortable.
9. What if my mattress is not the same as the base?
As we discussed earlier, retailers will recommend the base that was designed to fit the mattress. If you want to ensure comfort, durability and stability, you have to find the right base for your mattress.
Mistakes often happen because of the type of measurements used. Check the actual dimensions of both the mattress and base to make sure they fit. Don't rely on the brand or model type alone. Some of these may differ especially if the mattress and the base are from different manufacturers.
It is also possible that the mattress springs may have over-compressed during transit. When this happens, it may appear shorter after it has been delivered to your home. The mattress should recover its length after continuous use.
One way to be sure that the mattress will retain its shape is to check if it is fully hand stitched or if the spring unit has a perimeter frame. Either one of these conditions will guarantee that the mattress will maintain its shape.